Do you want to know the best fonts for Instagram? Keep reading this article and you will discover many details to learn how to stand out using different fonts.
When it comes to visual branding, there are some commonly forgotten or misunderstood details. You see, there is a difference between conventional design, and the particular design for social media platforms, not only by size but also by the order and shape of the elements in a composition.
For example, in the case of social media photography, we can experiment with different angles to find the right movement. For a video, we can do a lot of crazy things because it's appreciated on these channels. But when it comes to a general aspect, such as the fonts used, we can see big mistakes out there.
Which are the default fonts on Instagram?
Unless you have made a change to your Instagram bio, it will appear in Instagram's default font, Neue Helvetica. This font is used for most text within the app, such as captions and comments.
However, if you are an Android user, you will see your bio in Systems Roboto instead of Neue Helvetica. Headlines and other larger lines of text are in the font Freight Sans.
The only feature that lets you change the font within the Instagram app itself is Stories. There, you can choose from these nine fonts:
Classic
Modern
Neon
Typewriter
Strong
Drop-Shadow
Comic Sans
Serif
Sans Serif
Why you should customize your fonts on Instagram?
One of the main reasons you'll want to change the font on your Instagram story is to help increase the chances of your followers sharing your content.
Content that looks good gets shared, and when your followers share your content, you're likely to get new followers, and if you're using Instagram to promote your business, then that also increases the chances of those new followers becoming customers.
Even if you don't care too much about the look of a font, it's worth taking a moment to play around with different effects to keep things interesting.
Common mistakes made
It's normal that a typeface included in a visual layout for social media can look clunky, out of size or even without something in common with the spirit of the brand. Therefore, people might lose interest in your posts because they don't look natural, or rather, because they don't look aesthetically pleasing. Even if your fonts are beautiful, if you don't apply the right one, it could ruin all your work.
Also, there's another common mistake about fonts. Sometimes, you have the right pair, but they're only good individually, or maybe you want to combine eight different types. If you understand that less is more, we can tell you that a mix of five different fonts is not suitable for social media posts. Instead, two or three would be a better option.
Getting the right combination of fonts is another tricky issue, and it takes time and practice to get it right. So first we invite you to take a look at these great font choices.
What are the best fonts for Instagram?
We can't really tell you what the best fonts for Instagram are, as that will depend on the style and personality of each person or company, but here's a list of some great Instagram fonts that will add some variety to your Stories and graphic design work.
To change the font in instagram story you will have to download some typography like the ones we show you below and add it in your image editor. So when you upload your photo to Instagram, it will have a cute font in the story.
1. Anton
Anton is another popular Instagram toipography from Google Fonts that you can use in your social media banners. If you are active on Pinterest, Anton can be a great support, as it is a bold font with good legibility, which makes it suitable for Pinterest traffic coming through cell phones.
Download this typeface from Google Fonts page
2. Abel
The compressed, upright appearance of the Abel typeface might initially make it appear dull or monotonous. However, its ability to capture attention does not fail in comparison to other types of typefaces.
Looking like a typeface, it can be used to reveal the title of films or clips in typewriter fashion and works well in all sizes and themes.
You can download it here
3. Dancing Script
Travel bloggers or social media photographers have resorted to new ways of showcasing their work on social media. One of the most common is to encapsulate their photos in a plain white background with a caption underneath.
Dancing Script is what you can use to accentuate your photos with text
4. Rock Salt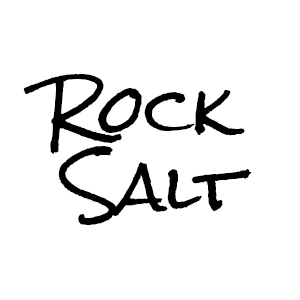 Writing in polaroids is one of the most millennial things to showcase on Instagram. If you want to acquire that look digitally, be sure to check out the Rock Salt font.
Composed of handwritten, slightly worn, but perfectly legible letters, you can use it on your photos to make them look as authentic as a polaroid.
5. Poiret One
Elegant, simple and artistic: these are the characteristics of Poiret One. A curved but very legible typeface, which offers many possibilities.
Used primarily for short text, this font is very geometric and is largely composed of curves and straight lines. It can be used for mailing labels, signs and banner headlines.
6. Neuton
Neuton is a uniform, formal typeface that can be used for diversified content, and is compatible with multiple browsers.
It is compact and perfect for long paragraphs or visual elements with a lot of text.
7. Nawabiat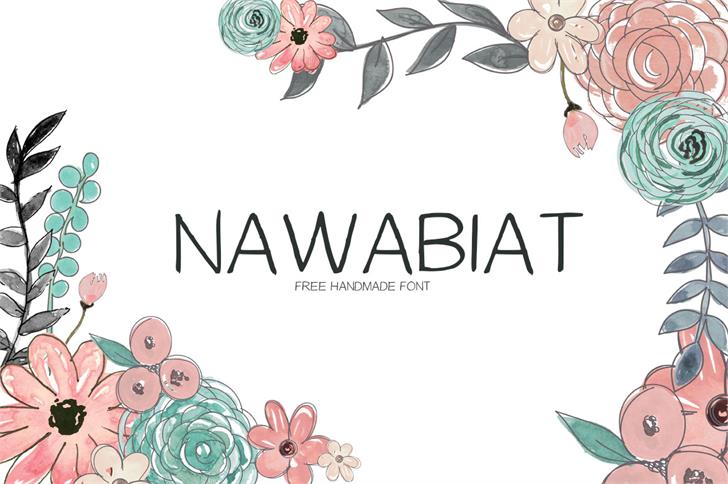 The typeface for Instagram Nawabiat is very popular, and no wonder, its exotic and different look makes it stand out from the other fonts.
It is especially used for sentence publications.
Download the Nawabiat typeface here
8. Tikal Sans
With 6 variations to its credit, this multi-faceted font can be used in all sizes and has varied uses due to its various shapes.
Tikal Sans in its light form is perfect for subtitles in videos; and headlines in its emboldened character.
Puedes descargar la fuente Tikal Sans en este enlace
9. Novecento
This quirky, strong and naturally bold font can be of great help if you want to draw attention to your publication.
If you're one of those bloggers who aspire to have an elaborate banner or grid of images on your Instagram profiles, this font can be very useful.
When someone is just browsing your profile and not looking at each post in detail, Novecento is the way to go.
Download the Novecento typeface here
10. Montserrat
One of the classic and timeless fonts, with which you will always get it right, which helps to highlight your publications is Montserrat. It is one of the best fonts for Instagram that you can use, it never goes out of style!
It's professional, functional and very versatile, so it can go with all kinds of content. It's perfect for brand advertising, as it enhances the formal aestheticism.
It is a perfect blend of Serif and Sans serif, giving you the best of both worlds.
Get the Montserrat typeface here
11. Helvetica
This font family hosts 7 varied font shapes, ranging from light, light italic, regular, regular italic to bold and bold italic. Basically, each shape has two options.
While not entirely conducive to logos, Helvetica's excellence can be used in any size or shape for all kinds of large captions or headlines.
12. Playfair Display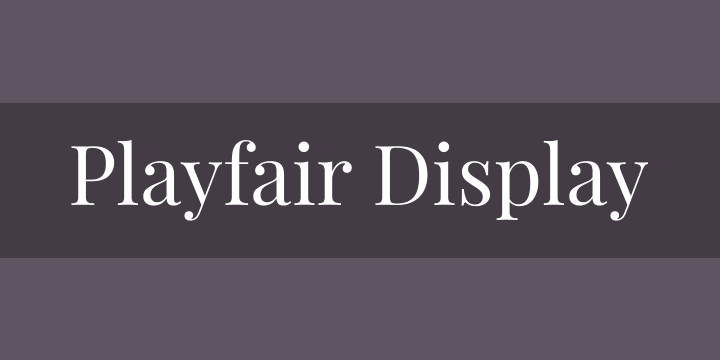 Cinctured with grace and elegance, this font is a favourite in all media and for a variety of uses, due to its versatility.
Bloggers and freelancers in the content marketing industry rave about this font, but that doesn't mean it can't be used for posters or videos with little textual content.
Download Playfair Display from Google Fonts
13. Stalemate
Cursive with strong brushstrokes Stalemate is a decorative font that does not compromise legibility.
With an impressive 12 options, this font can make signs look extremely ornate, while retaining their simple glory and purpose. With a vintage feel, it is widely used for headlines.
14. Della Raspira
If your video contains text that disappears and reappears, this is the font to choose. It can be used for ads on social media. This font has certain resemblances to Gothic fints.
15. Gabriela
With a feminine touch and rustic appeal, its cursive script with elaborate endings of each alphabet, make it a distinctive and unique typeface. Gabriela is one of the best typefaces for Instagram when you want to post in a cute style.
Widely used by fashion and jewellery brands, it can be a perfect complement to your fashion posts on social media.
Download the Gabriela typeface
16. Ramaraja
This typeface is very natural and appealing and can be used for everything from logos to social media posts
If you want a simple, legible and attention-grabbing font, Ramaraja is a great choice.
Download the Ramaraja font style here
17. Zeyada
The Zeyada typeface simulates handwriting, so it is used especially for publications such as sentences, tips, etc.
18. Autour One
With a medieval and ethnic appeal that flows from its structure, Autour One is explicitly formed with curved alphabets, which are broad and reflective of antiquity.
As a predominant choice on popular book covers or posters, it can serve as a contrast to your modern design or complement your old-school one.
19. CalliGraffiti
This is the answer to what would happen if calligraphy met graffiti. Composed mainly of jagged lines but with finer strokes and regal elegance, it is an indisputably unique font that deserves more attention.
It can be used for credits or special mentions in a video or to reveal an empathetic message to a loved one.
Download Calligraffiti at Google Fonts
20. Nunito
Nearly everyone accesses social media on mobile devices these days, so it's essential that the fonts we use are both legible and attention-grabbing.
Nunito is very popular because it meets both requirements.
21. Amatic SC
This font, which works best in uppercase, is slim and its delicate, jagged lines induce a casual, fun appeal.
It can be used to make announcements and informal publications.
You can get Amatic SC font here
22. Merriweather
Merriweather is a classic typeface used for sentences, headings, captions, etc.
23. Open Sans
Open Sans is one of the most widely used typefaces for Instagram, Facebook, Pinterest and other types of graphic work, the reason being its simplicity and attractiveness.
24. Stay Writer
This is an artistic style font, widely used in fashion, quotes, advice and spirituality posts. If you want something different from the usual, but at the same time attractive, Stay Writer is your typeface. If you want cute fonts for instagram story choose this one.
25. Junge
This is an artistic style font, widely used in fashion, quotes, advice and spirituality posts. If you want something different from the usual, but at the same time attractive, Stay Writer is your typeface. If you want cute fonts for instagram story choose this one. One of the best fonts for Instagram.
Do you have any suggestions for our list of the best fonts for Instagram? Let us know. And by the way, we recommend you to take a look at the history of the instagram logo, you will surely find it interesting.